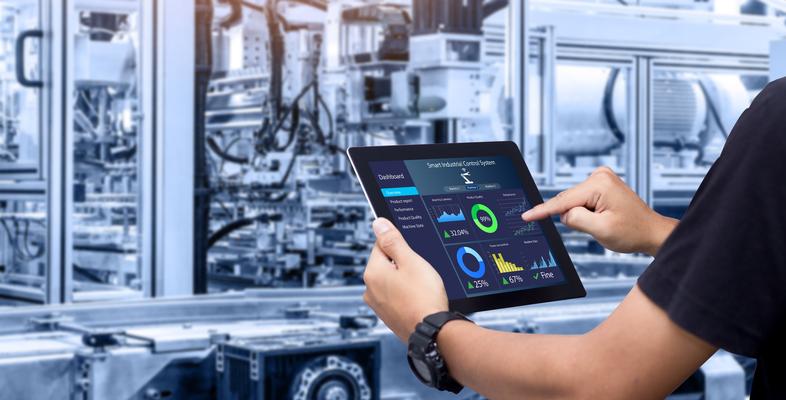 Services
Manufacturing
Expertise
Bectrol's manufacturing expertise is built on our quality and continuous improvement processes. The ingenuity of our employees allows us to adapt our manufacturing process to your needs.
30 to 35 cable workers, fitters and technicians who manufacture control panels ranging from junction boxes to control buildings.
Project managers who work closely with your technical team throughout the project.
Technical support to ensure your panels meet the standards required for certification.
Extensive experience in managing projects that require in-depth monitoring and traceability.
Certifications
For Canada:
Bectrol is accredited for control panels up to 600V, 1600A according to CSA 22.2 #286.
We are accredited by CSA
We are also accredited by UL
For the United States:
Bectrol is accredited for control panels up to 600V according to the UL508A standard
We are also accredited to display the CSAus or UL logo
Production Methods
To meet our customers' needs and improve our efficiency, we have two production lines, one dedicated to customisation and the other to mass production.
Customisation
Our customised line uses a process that allows us to distribute your specifications for each project. The cable workers use your drawings directly and are technically trained to understand the complete operation of a control panel.
Mass Production
Our dedicated mass production line is optimised to improve production performance. Manufacturing documents and work templates are created specifically for your products to improve speed and eliminate any risk of error. Test benches can be integrated to carry out a complete validation of the product according to your requirements.
Electrical Design
Design Expertise
Bectrol prides itself on its control panel design expertise. We are a team of qualified and experienced professionals, dedicated to providing our customers with customised control solutions, tailored to their specific needs.
Our design approach is based on a thorough understanding of our customers' requirements. We believe that the design of a quality control panel should be both functional and intuitive. That's why we collaborate closely with our customers from the earliest stages of the process, to determine their objectives, processes, and constraints.
Through our extensive experience in sectors such as manufacturing and the food industry, we have acquired an in-depth knowledge of the standards specific to each field. This expertise enables us to design control cabinets that meet the most stringent requirements while optimising performance.
Legislation
All our designs are based on CSA C22.2 #286 and UL 508A standards and comply with current requirements.
All your plans are designed under the supervision of an engineer who is a member of the Ordre des ingénieurs du Québec. The plans are signed and sealed by this engineer.
Programming
Our expertise
We are experts in PLC programming, providing our customers with advanced, customised industrial control solutions. Our team of specialists has extensive experience of programming PLCs from a wide range of manufacturers, enabling us to respond effectively to our customers' specific needs.
PLC configuration is at the heart of successful industrial automation. We recognise that every company has unique needs and specific processes. Our team works closely with each of our customers to identify their objectives, functional requirements, and operational constraints.
Our in-depth expertise enables us to develop automation programs that are reliable, efficient, and scalable. Whether controlling simple operations or complex systems, we design customised solutions that optimise your production processes and improve your productivity.
We master the main programming languages used in industrial automation, such as Ladder, Grafcet and Function Block. Our in-depth understanding of these languages enables us to develop clear, structured programs that are easy to maintain and modify, while keeping up to date with the latest technological advances in automation.